Contractor and Small Business
Specialist Accountants
Contractor accounting specialists
No Worries has continually evolved since 2005 to offer accounting and tax services tailored to suit the needs of professional contractors working in the UK. For limited company contractors we have developed an easy to understand approach matched with an online system that makes it simple to run your own company, plus we have a vast Knowledge Base of tax tips for freelancers. And in 2014 we added our new payroll Umbrella service for those looking for the fastest, simplest, route into contracting.
In 2018 we used our years of knowledge across various sectors to help clients breaking into small high-growth business. Whether using our accounting software package, or any other tools, we can help you not only with your statutory filing requirements, but also with understanding the various struggles of growing your business.
We have a service for everyone
Freelancers
We run two Accounting packages with professionals, consultants, contractors, freelancers in mind. Maximise your earnings potential through effective tax planning using your own limited company.
Small Business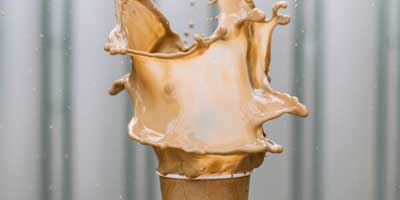 Running a small high growth business, means you have many hats to wear, especially in the early days when you are focusing on getting your business off the ground. We can help take the load.
Landlords
Our Landlords accounting service is for property investors, whether you have 1 or 10 properties. With our specialist accounting knowledge and expertise, we will help you maximise your rental property returns.
Sole Traders
Our Accountants help you stay on top of your self-employed finances, giving you more time to focus on running your business while we focus on your tax, expenses, VAT, and helpful advice.
Personal Tax
Our personal tax return service offers you peace of mind, and an escape from endless form filling. From as little as £100 + VAT for a basic tax return, we can get your return submitted quickly, and easily.
PAYE Umbrella
Contracting through our PAYE umbrella is the fastest route to contracting. The set-up is very quick, you have no accounting, tax, or IR35 concerns. You simply work, and get paid.
We push harder to provide our customers with outstanding support and advice. Come and experience it now.
"Pace, energy, rewards…
easy to understand approach and an online system that makes it simple to run your business."
Cloud accounting built for you
Our limited company contractors have always been fortunate enough to enjoy an online accounting system built specifically for them. This software has been developed in-house, and since we opened our doors in 2005 we have continuously updated it, refined it, and added more features that our clients wanted or needed. And now our highly customisable software is suitable to use for SMEs, freelancers, buy-to-let landlords and partnerships.
This software is called Simplifi. Its free to use for all our clients, and we provide full training and support as part of the accounting service we provide.